Over the past couple of months, I've had the opportunity to sink my teeth into the latest Playstation console (albeit with a hefty dose of luck) and see what it brings to the table. While the feature set of the Playstation 5 has been detailed extensively, there's something special about witnessing its capabilities for yourself, DualSense in hand.
As many are aware though, the Playstation 5 is ridiculously difficult to obtain right now. It seems like millions of people are clamoring to secure an order when retailers drop limited stock on their websites; it is impossible to find it by waltzing into your local Walmart. However, I suspect that the allure of the console is driving people to spend their time looking for a console when it might not live up to some's astronomical expectations.
Therefore I want to put things into perspective. As someone who jumped from the PS4 Pro to the PS5, I got to compare the experiences between the two. Given the current slate of games exclusive to PS5 amongst other things, is it worth getting the PS5 now? I'm going to list out some arguments for and against it, but I will give you a straight answer at the end.
Pros
Stronger User Interface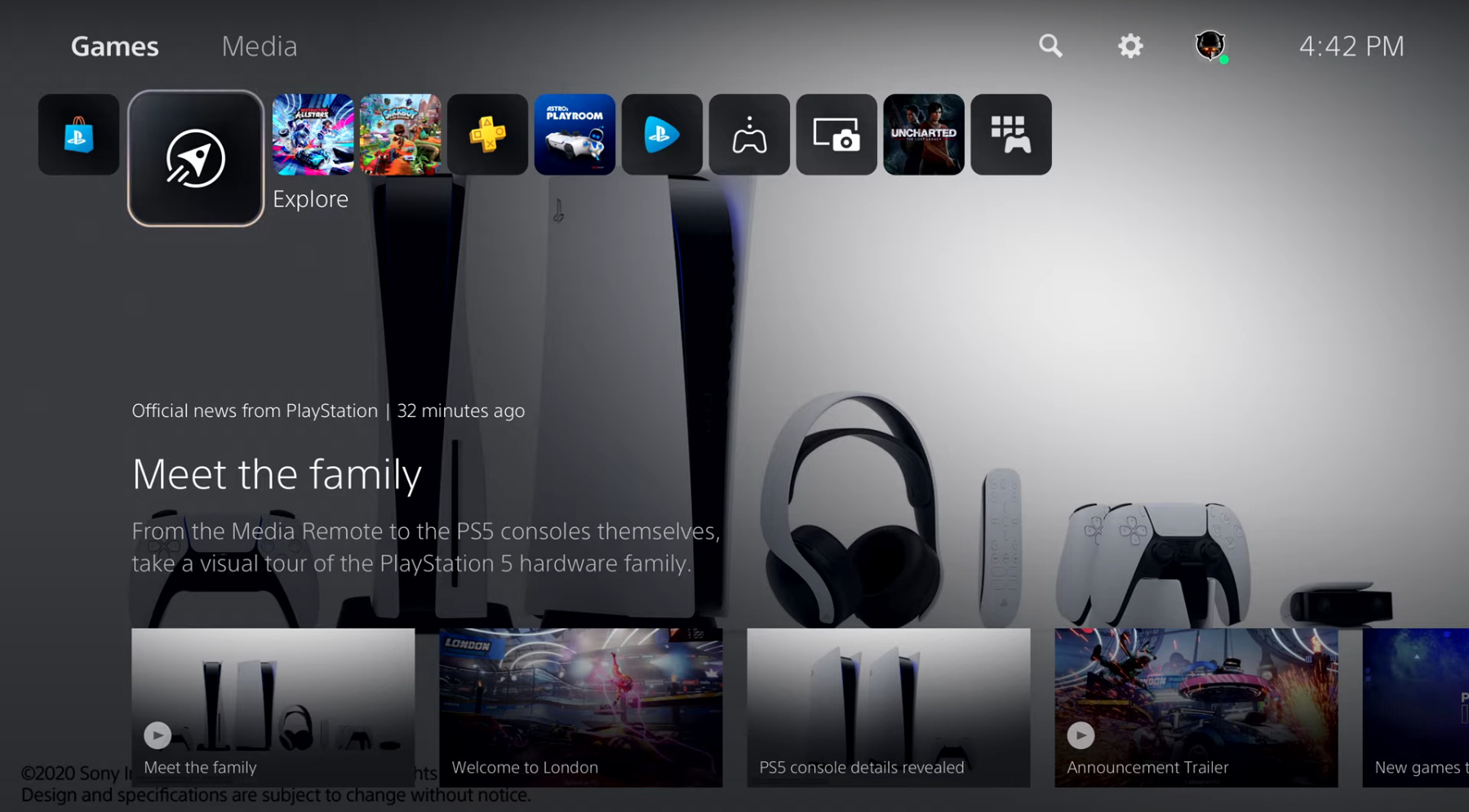 The most evident change with PS5 lies with its new look, both in terms of its hardware and interface. It opts to enhance the functionality of the UI with a clean, efficient layout. Your gaming and media tabs are separated from one another, keeping all relevant applications in one place instead of scattered like the PS4 occasionally fell victim to. Moving from icon to icon is much quicker with blitzing loading times, and it is easier to access Playstation Plus, Playstation Store, and your gaming library than ever before.
To sum it up, everything is snappy. On the PS4 and PS4 Pro, navigating the menus was a tedious affair. Booting up the Playstation Store was a chore, accessing media apps proved unreliable, and it feels much slower when the storage gets close to capacity. With PS5, you can expect a seamless experience that does what you want it do to as efficiently as possible. Of course, the DualSense is an essential component of the UI; the Playstation button has expanded use depending on how long you hold it down. A short press opens up a nonintrusive menu bar at the bottom with options to turn off the console and change audio levels for example. A long press brings you back to the main menu.
As some bonus perks, you can now customize you profile picture and banner with a custom image rather than purchase icons. There's also a page that shows how much time you've spent playing games, a much-requested feature that is a nice bonus. While the lack of themes is personally missed, I cannot imagine returning to the PS4's UI when the PS5's is much improved.
Better Game Performance
Perhaps the most obvious benefit of jumping to a new generation of consoles, but one that deserves its own spotlight. At first glance, the leap in graphical fidelity appears minor compared to consoles that came before it. Our ability to distinguish 1080p from 4K is already spotty given the variance in eye quality and screen size, and it might be some time before we get titles that fully explore the potential of the next-gen hardware.
With that said, there are noticeable improvements that will appease most. Frame rate is the most noticeable one, bringing smoother gameplay to titles that enable it. Ghost of Tsushima, the PS4's swan song, maintains its beautiful aesthetic while running at a solid 60FPS. Spider-Man: Miles Morales boasts multiple visual modes that gives the player options for stronger graphical fidelity or stronger frame rate. The PS4 has few major exclusives that offer a 60FPS option, often settling for 30FPS. While not a deal breaker, it's hard to go back after having a taste of it.
Thanks to the capabilities of the PS5's custom solid-state drive (SSD), load times are close to nothing. It also introduces ray-tracing, an advanced lighting system that better simulates light properties in a game world. This is the marquee feature that will distinguish the PS5 from PS4 in graphical comparison videos, and its existence alongside better performance will deliver a game performance that is hard to top in console gaming.
Additional PS+ Perks
Let's face it: gaming's going to get more expensive on the PS5. While some major publishers like Ubisoft seem to be holding off the inevitable, Sony made clear that its premier games will go up to $69.99. That will lead to longer waits for sales and greater scrutiny over a game's value.
One place that does provide a lot of value is Playstation Plus, the $59.99 subscription that gives you access to online features alongside a handful of free games per month. This time around, Playstation has introduced the PS Plus Collection: a set of games that are free to download for offline play. Playstation enthusiasts might have played most of these games, but including twenty PS4 games off the bat is extraordinary value. In addition to the free monthly games, this collection is capable of keeping your attention for hundreds of hours, especially with the meaty additions of titles such as Final Fantasy XV and Monster Hunter: World.
But here's the catch: this collection is not available on PS4. And as one of the most robust additions to PS Plus in the past few years, it incentivizes an upgrade to get the most out of it.
Cons
Few PS5 Exclusives
The PS5 released a couple months ago, so the time to build a robust category of games has been slim. Outside of Spider-Man: Miles Morales and Demon's Souls, the other major Playstation games either did not make the largest splash (Sackboy: A Big Adventure) or exist as cross-platform titles.
That does not mean the future of the console isn't looking bright; Horizon: Forbidden West, Deathloop, and Ghostwire: Tokyo are just a few of the big games that PS5 owners will get the chance to sink their teeth into. However, the dynamics of the PS5 and Xbox Series will become more clear, as well as the games each platform will have to offer. Whether or not the PS5 can sustain the long-term advantages the PS4 fostered in the previous console generation will depend upon the quality of its titles and the ecosystem fostered around them.
At the current moment, there are few games that affirm the PS5 as a must-have console in its first few months, and the issues attributed to the COVID-19 pandemic (i.e. supply shortages) will manifest itself in other ways that undercut the argument of getting a PS5 soon.
Cross-Generation Games
Speaking of supply shortages, there are millions of eager Playstation users that cannot purchase a PS5, and some of them will continue to face trouble heading into 2021 and beyond. As such, Sony does not want to abandon those players. Spider-Man: Miles Morales is playable on PS4, allowing for that console's massive install base to keep up with the latest release. And there is no sign of that trend stopping; Horizon: Forbidden West will release on PS4 this year, and there's a chance the God of War sequel falls in the same camp (if it comes out this year). Ratchet & Clank: Rift Apart is a PS5 exclusive, however, since it utilizes the console's solid-state drive in a manner that makes the game impossible to run on PS4. This implies that games that are capable of running on PS4 will be cross-generation games for the next year or two until Sony can catch up with PS5 demand.
It is worth questioning whether or not developing these games with PS4 in mind results in concessions that hold back the game from debuting as a "true" next-generation title. Rest assured, games will look and run better on the PS5 with better frame rates and ray tracing capabilities. Yet the option to play these games on PS4 (presumably with a free or cheap next-gen upgrade) pose a compelling argument for waiting it out.
Launch Day Issues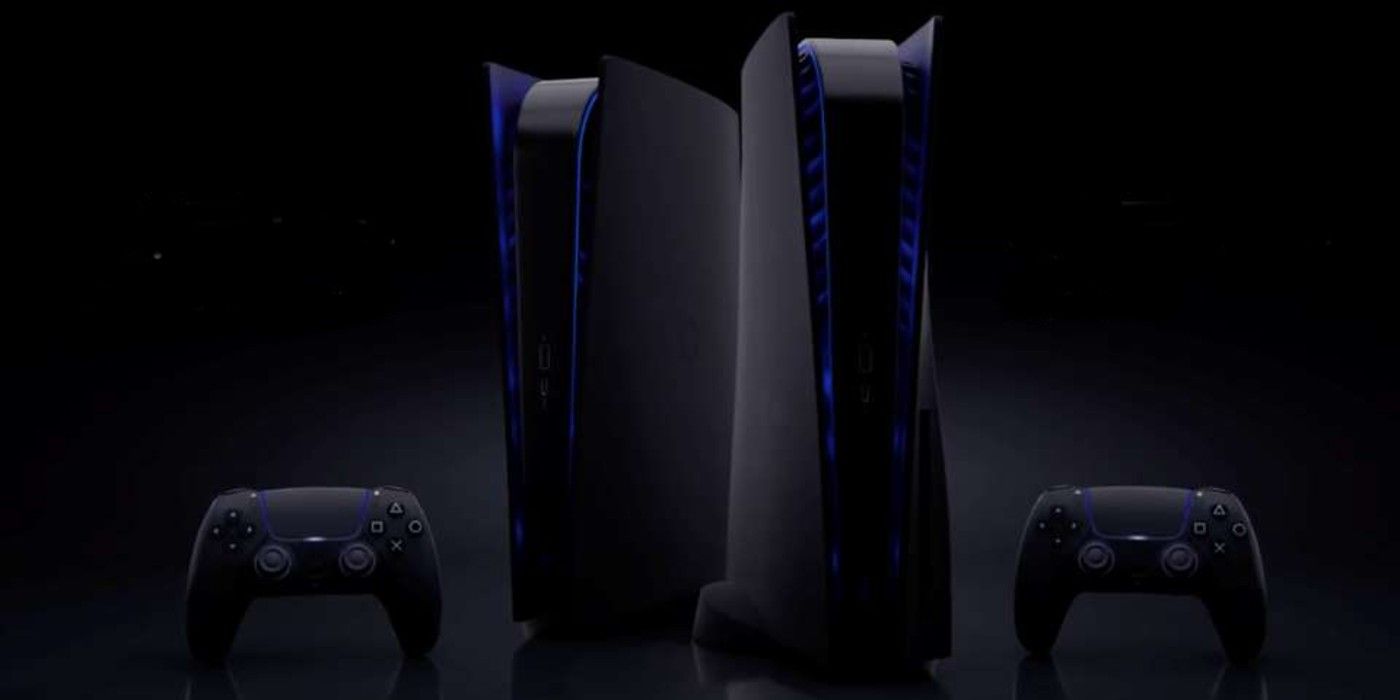 Thankfully, the days of the Xbox 360's prevalent "Red Ring of Death" appear to be over as consoles become more sophisticated. Of course, that does not mean issues associated with launch day consoles were not abound. Several websites have documented the known and resolved issues that PS5 owners experienced when using the console, including overheating and connectivity issues, that are inherent to a first wave of gaming consoles.
As supply chains become more efficient and more issues are identified, Sony will be able to account for them by adjusting their manufacturing processes to address hardware issues and develop system updates to address software issues. The consoles are even advanced enough that Sony can release software updates to optimize the PS5's cooling systems.
In essence, current PS5 users are a testing ground for both Sony and potential consumers. To clarify, the vast majority of console owners will experience little to no issues with the PS5 at launch. As a personal anecdote, the sole issue I have encountered was a screen freeze when attempting to transfer PS4 data to PS5. Despite this, investing in a PS5 now does carry a little more risk than if the purchase was delayed to ensure that Sony addressed the biggest concerns.
To Buy or Not To Buy
Of course, the final decisions rests in the hands of you, the reader. That said, here is my suggestion:
Unless you did not own a PS4 or consider yourself a hardcore Playstation user that stays on top of all the newest releases, the easy answer is that the upgrade is not worth it until 2022.
Much of the PS5's novel features are nice to have and major step-up from the PS4 and PS4 Pro. The reality of the situation, however, is that these consoles are hard to find and releasing during a global pandemic. A buffer exists for PS4 owners with Horizon: Forbidden West at the forefront.
Perhaps most importantly, ordering a PS5 is absurdly stressful. It'll require you to be on top of relevant websites and trackers (along with a hearty dose of luck) to secure an order. 2021 will see the bigger effects of COVID-19 manifest within game development, clouding the next generation with greater uncertainty. Not to mention, pushing a PS5 purchase back will give time for early titles like Spider-Man: Miles Morales to get discounts and/or get bundled for Black Friday.
None of this is an inherent criticism of the PS5, as it is an exceptional console with a slate of next-generation features that will cement a new baseline for a wider range of experiences going forward. But it might be best to wait 🙂
Thank you for reading! Please leave any questions or comments you have about this article, especially if you're still conflicted on purchasing a PS5!